Med Valley Track moved to April 16, 2018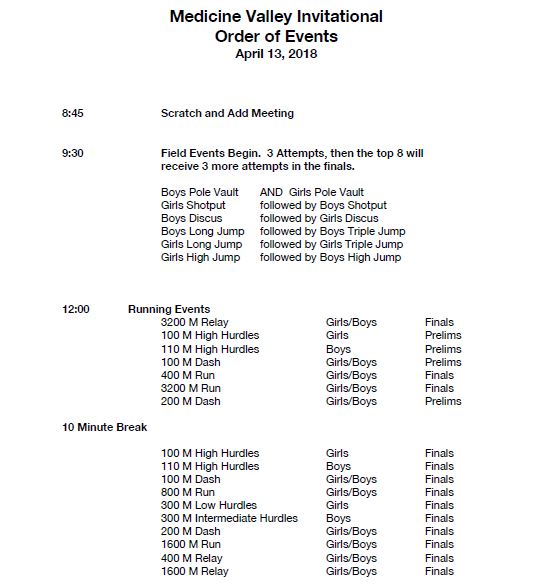 Due to weather, the MV Track Invite has been moved to Monday, April 16. The WP High Track Team will complete at the Medicine Valley Invite at McCook High School Track and Field.
Team participating are: Arapahoe, Cambridge, Hitchcock County, Maywood/Hayes Center, McCook JV, McPherson County, Medicine Valley, Southwest, Stapleton and Wauneta-Palisade.
Six places will be awarded, 10-8- 6-4- 2-1, in all events. The eight fastest times will be in the finals. Medals will be awarded to the top 6 place winners.
Field events begin at 9:30 CT. Three attempts for each athlete, then the top 8 will receive 3 more attempts in the finals.
Running events begin at 12 noon CT.