Working...

Online Classess Available through NCK Tech this Spring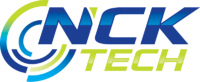 Affordable. Convenient. Online. North Central Kansas Technical College offers online classes as an easy, affordable way to get a head start on college classes while still in high school. The classes available this spring, as well as other information, can be found at this link: https://www.ncktc.edu/online-classes/online-enrollment-registration/
Ask Mrs. Johanson for more information, or for help registering!