W-P Booster Club JH BB Tournament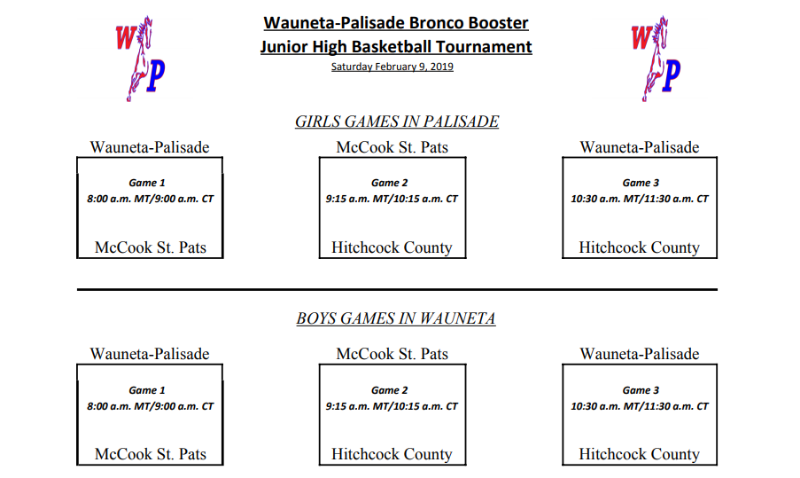 February 9, 2019 is the date for the annual Wauneta-Palisade Bronco Booster Club Junior High Basketball Tournament.
Schools: Hitchcock County, McCook St. Pats, Wauneta-Palisade
Sites: Boys will play in Wauneta, Girls will play in Palisade
Matchups: Round Robin matchups are attached.

Times are listed in Mountain/Central format.
Tiebreaker: If necessary- 1. Head to head 2. Point differential throughout tournament 3. Points scored in tournament 4. Coin Flip

Warm-up: All games will have a 10 minute warm-up and a 5 minute halftime.
We will have a short break before the warm-up for the 3rd place game.
Admission: $3 for adults and school age students

Food: Concessions will be available all day at both sites.