JH Track at Hitchcock Invite on April 11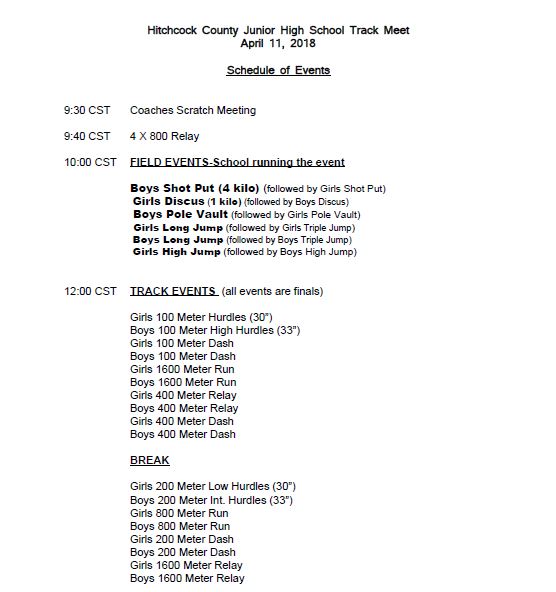 On Wednesday, April 11, 2018 the WP Junior High Track team will participate in the Hitchcock County School Track Invite in Trenton. At 10:00 AM CST, Field Events will begin, followed at 12:00 PM CST by Running Events.
Teams participating are Hayes Center/Maywood, Hitchcock County, Medicine Valley, McCook St. Pats, Southwest, and Wauneta-Palisade.
All track events are final. All field events will be four attempts.