Working...

WP Recognizes Red Ribbon Week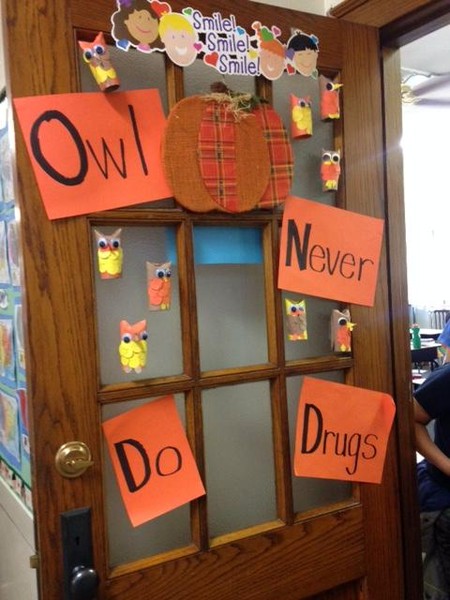 Red Ribbon Door Decorating
November 7-11, students and staff at WP recognized the importance of staying drug free. Students particpated in dress up days to raise awareness for the issue, decorated their classroom doors to communicate drug free messages, and attended a Red Ribbon Rally on Friday afternoon.
At the Red Ribbon Rally, students created a mural with their handprints, pledging to keep their "Hands off Drugs." The 2nd grade class read a Drug Free Pledge to the entire school, and the 4th graders performed skits that demonstrated eight different ways to say "no" to drugs and alcohol. The WP National Honor Society recognized the following students for their exceptional coloring skills in the "Owl Never Do Drugs" coloring contest: Brianna Vapenik, Addie Einspahr, and Peyton Sramek. Natalie Walker was also recognized by the NHS for being the week's Red Ribbon Radical, going above and beyond in her participation of the dress up days. The 5th grade class won the door decorating contest with their "Owl Never Do Drugs" theme, and toilet paper roll owls. Lastly, all WP students took a picture in the shape of a red ribbon, which morphed into a flash mob performed by the PK-4th graders.
Great job in your commitment to yourselves, your minds, your bodies, your families, and your friends by staying drug free, Broncos!