Subdistrict Volleyball October 31, November 1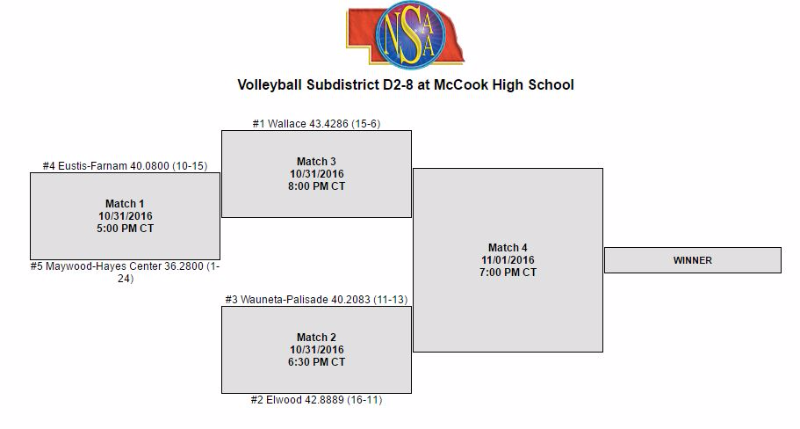 The WP high school volleyball team will play in the D2-8 subdistrict at McCook High School on Monday, October 31 and Tuesday, November 1. On Monday, the WP Broncos take on Elwood at 5:30MT. Go Broncos!
With a win on Tuesday, the Broncos will take on the winner of Wallace versus Maywood/Hayes Center or Eustis-Farnam at 6:00MT.